Just like you, we believe self-care is not a luxury
We understand. Self-care isn't about following all the trends. You know your body well - how you feel when you don't get enough sleep, what flares up when you're busy and stressed, and how your skin intuitively red flags internal imbalances. That's why our blends are formulated to consider your body's cosmology to address specific symptoms with scientifically proven herbal extracts and Western supplements while also promoting incremental, targeted wellness overall.


01
Beauty from the Inside Out
At Balance Blends, we believe that your skin health is all about your inner health, and beauty is just the benefit. That's why our products address contemporary health issues the natural way.
02
Our Ingredients Matter
We source our ingredients from wholesalers who are compliant with the Food and Drug Administration's Good Manufacturing Practices (GMP) and ensure compliance with the Natural Product Association's guidelines (NPA) using third-party quality control. All our herbs are authentic and triple-tested for safety.
03
Life-Health Balance
Balance Blends helps you cultivate good health that stays with you by tending to your natural ecosystems. Our unique approach targets individual issues while also healing your entire body.
MEET THE FOUNDER
I've realized that what our body craves the most is balance
I'm Dr. Colette Widrin, a holistic dermatologist,
skin health coach
, and clinical herbalist with over 20+ years of experience in the holistic health care space.
Like you, I know how disheartening it can be when you're trying to heal your body and mind, but nothing seems to stick. Not for long anyway.
I lived in NYC in the '90s and loved the dynamic vibe. But chronic stress created a lot of imbalances in my body, which made my day-to-day so challenging. I tried many things, but the only thing that truly helped me heal was traditional Eastern medicine. That's when I realized I had to share this gift with my community.
So I studied to be a holistic healer, specializing in dermatology, women's health, anxiety disorders, pain and stress management, functional medicine, and blood analysis.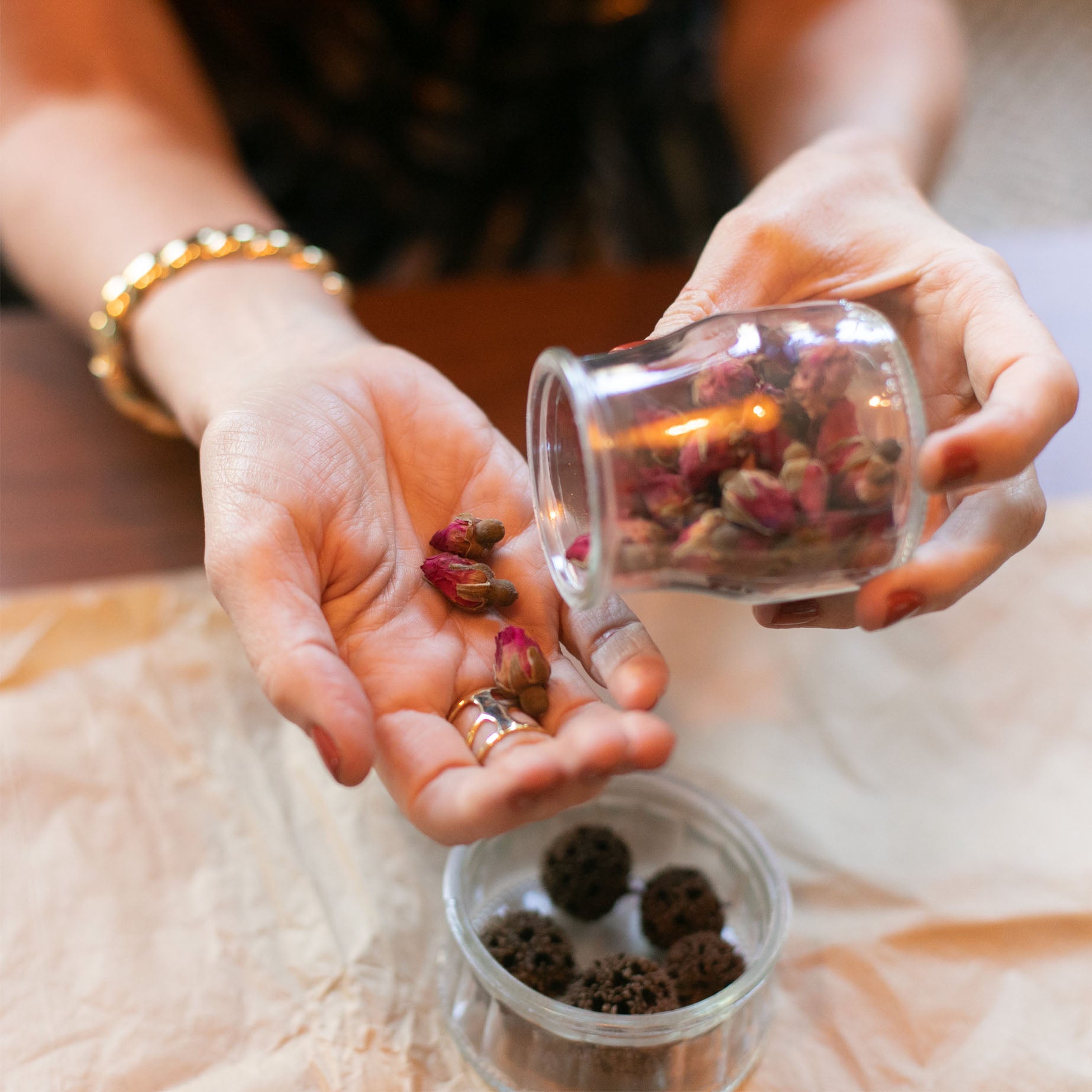 When I started my practice ten years ago as a clinical herbalist, I noticed a distinct pattern among my busiest patients: their high-stress lifestyle drove them to seek the long-term benefits of holistic medicines.

But single-ingredient herbal solutions weren't as potent, and they came back to address those symptoms again. Plus, they only addressed individual symptoms instead of digging deeper to uncover foundational issues that held them back.

That's why I created Balance Blends.

Balance Blends™ is the first line of Extrapolents™ that combine scientifically proven Eastern herbal extracts used to address imbalances within the body with modern, Western ingredients for maximum health benefits.

This means more people can overcome chronic health issues without setbacks, improve their overall health and wellbeing, and ultimately live their lives to the fullest.
Speaker bio
Dr. Colette Widrin, DAOM, L.Ac., MTOM, CMT, specializes in dermatology, women's health, anxiety disorders, pain and stress management, functional medicine, and blood analysis.

Her education (Master's from Emperor's College, Santa Monica, and doctorate from the Oregon College of Oriental Medicine) was the foundation for Balance Blends. And it was her years of experience as a holistic dermatologist, skin health coach, and clinical herbalist that inspired Dr. Colette to create Balance Blends to create revolutionary, multi-ingredient formulations that heal your body from the inside out. Dr. Colette is also the founder of Skin Revolution, coaching programs tailored to your skin that combine eastern medicine, Ayurveda, and functional medicine to help get to the root of skin challenges.
Science + Eastern Medicine + Functional Medicine
Balance Blends incorporates the most effective herbs known in traditional Eastern medicine circles to bring healing and balance back to your body. Our formulations look at your whole body cosmology, and the quantities and mixtures are put together not just based on science but also based on real-life proven formulas.
Explore our collection
Natural
Scientifically proven herbs which bring that much-needed balance between your health & life
Signature
Custom formulas that target specific issues while improving overall health.
Eco-Friendly
Our planet-friendly packaging can be recycled or reused. Our capsules & formulas are vegetarian & biodegradable.